Ellen Hansen
Managing Partner
Ellen Hansen
Managing Partner
Meet Elle Hansen, an integral part of REGENERATION, based in Dallas. With a diverse skill set and extensive experience in both domestic and international privately held companies, Elle is a true expert in the realm of family business consultancy, holding the positions of Managing Partner and Successor President.
Driven by a deep-rooted passion for fostering satisfaction, success, and generational pride within family businesses, Elle's unwavering dedication is evident in her approach. Her primary focus revolves around assisting family business clients in implementing structures, systems, and policies that prevent breakdowns and enhance relationships. Elle understands the importance of striking a harmonious balance, ensuring families can lead fulfilling and rewarding lives.
Elle's areas of specialization encompass a wide range of vital aspects within family businesses, including family business systems, succession planning, corporate governance, conflict management, communication, and team building. She takes on the pivotal role of lead consultant for the development and training of emerging adults, equipping them with the necessary tools for future leadership. Elle derives immense fulfillment from educating families on the significance of continuity planning, cultivating intergenerational family resources, and fostering unity through joy, laughter, and a sense of legacy, rather than mere obligation and guilt. Her expertise shines through in the facilitation of educational seminars and family retreats, designed to provide a transformative experience that combines business development with deep relational bonding. The memories forged during these extraordinary family gatherings are just one facet of the RPXP—an exclusive adventure-based experience crafted by REGENERATION.
Prior to joining REGENERATION, Elle held influential positions in notable family enterprises. She served as the Director of OEM Sales and Special Projects Management at Matrix Shafts, a prominent Korean-based family business. Her responsibilities extended to overseeing manufacturing operations across Asian and US facilities. Additionally, she contributed her expertise to the Composites division of Fujikura, a Tokyo-based global powerhouse. Elle's extensive experience also includes serving as Vice President for Baxter Elevator, a distinguished Dallas-based specialty construction family firm.
Elle's commitment to professional excellence is further demonstrated by her advanced certifications from the Family Firm Institute in Family Business Advising and Family Wealth Advising. Her dedication and expertise have earned her the prestigious title of Fellow among her esteemed professional peers. This esteemed recognition is reserved for individuals who possess comprehensive knowledge, make significant contributions to the field of family business advising, and consistently deliver exceptional value to family business owners and clients in matters of family wealth. Elle's leadership extends to her role as Chair of the FFI Virtual Study Group, where she actively supports and advances other practitioners in their work with family enterprises. Furthermore, Elle is a certified executive coach, seamlessly integrating a coaching approach into her client relationships, fostering growth and transformation.
Balancing her time between Dallas, Texas, and the captivating landscapes of Telluride, Colorado, Elle finds solace and inspiration in the majestic mountains. As an avid heli-skier, she seeks adventure every year in the breathtaking Canadian Rockies, embracing the exhilarating rush of adrenaline. While Elle's professional achievements are remarkable, her heart is devoted to her extensive family, including twelve nieces and nephews, four step-grandchildren, and her cherished fur-baby, Gracie.
4447 N Central Expy, 110-317
Dallas, TX 7520
Telluride
127 Double Eagle Drive
Telluride, CO 81435
San Diego
6119 La Granada, Suite C
Rancho Santa Fe, CA 92067
Scottsdale
34522 N Scottsdale Rd.
Scottsdale, AZ 85266
San Antonio
11823 Mill Rock Road
San Antonio, TX 78230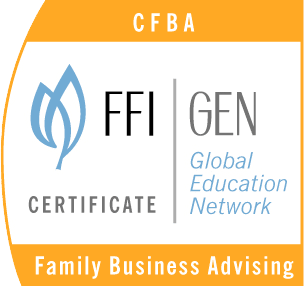 4447 N Central Expy, 110-317
Dallas, TX 75205
3811 Turtle Creek Blvd, #1830
Dallas, TX 75219
(214) 559-3999
Telluride
127 Double Eagle Drive
Telluride, CO 81435
San Diego
6119 La Granada, Suite C
Rancho Santa Fe, CA 92067
Scottsdale
34522 N Scottsdale Rd.
Scottsdale, AZ 85266
San Antonio
11823 Mill Rock Road
San Antonio, TX 78230