We are always eager to share our knowledge and improve your family business. We invite you to pick up one of our publications and see how you can begin helping your family and your business.
The Family Business Road Map to Peace of Mind
Being part of a family business, whether as employee or shareholder, can be one of life's most rewarding activities. Most of us spend the majority of our day engaged in work. What could make this vital activity better than being surrounded day in and day out by people you know intimately, care about deeply, and with whom you share a common history, heritage, and goals?
Portraits of Success: 9 Keys to Sustaining Value in Any Business
Learn from the insider-outsider expert who knows how to build businesses that last! More than three-quarters of all U.S. businesses are closely held, and worldwide the percentage is even higher. Yet closely held businesses are fragile-more than two-thirds fail to survive the founder's involvement.
4447 N Central Expy, 110-317
Dallas, TX 7520
Telluride
127 Double Eagle Drive
Telluride, CO 81435
San Diego
6119 La Granada, Suite C
Rancho Santa Fe, CA 92067
Scottsdale
34522 N Scottsdale Rd.
Scottsdale, AZ 85266
San Antonio
11823 Mill Rock Road
San Antonio, TX 78230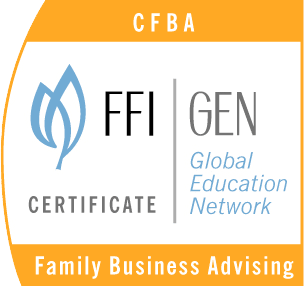 4447 N Central Expy, 110-317
Dallas, TX 75205
3811 Turtle Creek Blvd, #1830
Dallas, TX 75219
(214) 559-3999
Telluride
127 Double Eagle Drive
Telluride, CO 81435
San Diego
6119 La Granada, Suite C
Rancho Santa Fe, CA 92067
Scottsdale
34522 N Scottsdale Rd.
Scottsdale, AZ 85266
San Antonio
11823 Mill Rock Road
San Antonio, TX 78230