What We've Learned Over the Years
Family-owned businesses are complicated. They create environments where family relationships meet the pressures and demands of business. These forces create unique issues and challenges that are different from those experienced in non-family owned or managed companies. Problems like conflict resolution, succession planning, and even setting up a board of directors bring different challenges when addressed in a family business environment.
At REGENERATION, we recognize that you cannot solve family problems with business solutions. We focus exclusively on helping family businesses by increasing shareholder wealth, family communication and harmony.
Our unique approach is based on the following assumptions:
Conflict is inherent in any family or business. Conflict must be resolved in a manner that treats all parties with respect and leaves relationships intact. Left unaddressed, conflict grows and may become unmanageable and irreparable.
A family business will only thrive long-term with clearly established goals, guidelines, governance and accountability.
Leading a strong family enterprise requires clear and healthy boundaries between family and business matters. The business and family suffer when the business is used as a tool to solve family problems.
Effective communication is the foundation for effective leadership. Clarity of goals and values is essential to generational continuity and success of any family business.
Work must be meaningful and fulfilling. When we experience that, success will follow.
4447 N Central Expy, 110-317
Dallas, TX 7520
Telluride
127 Double Eagle Drive
Telluride, CO 81435
San Diego
6119 La Granada, Suite C
Rancho Santa Fe, CA 92067
Scottsdale
34522 N Scottsdale Rd.
Scottsdale, AZ 85266
San Antonio
11823 Mill Rock Road
San Antonio, TX 78230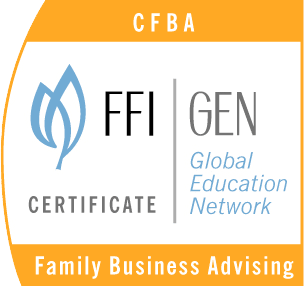 4447 N Central Expy, 110-317
Dallas, TX 75205
3811 Turtle Creek Blvd, #1830
Dallas, TX 75219
(214) 559-3999
Telluride
127 Double Eagle Drive
Telluride, CO 81435
San Diego
6119 La Granada, Suite C
Rancho Santa Fe, CA 92067
Scottsdale
34522 N Scottsdale Rd.
Scottsdale, AZ 85266
San Antonio
11823 Mill Rock Road
San Antonio, TX 78230