Mary Ann Zimmerman
Senior Consultant
Mary Ann Zimmerman
Senior Consultant
Mary Ann Zimmerman has extensive experience in psychology and business administration. She has a particular interest in assessments and executive coaching of individuals within the family system.
As a communications specialist, Mary Ann excels in assisting individuals, families, and organizations improve personal and professional communication. She is skilled in teaching the "core competencies" which make up emotional intelligence. Additionally, she develops effective protocols and procedures to assist family enterprises in maintaining compliance with regulatory agencies.
Mary Ann previously served as the Manager of Patient and Community Relations in a community healthcare system in the Midwest. Mary Ann is the past president of the Arizona Geriatrics Society. She is drawn to issues pertaining to the aging population in both communities and agencies. She focuses on supporting the senior generations. She is a CARF accreditation surveyor, and frequently travels throughout the U.S. to evaluate and accredit agencies that come under state and federal review.
Mary Ann has been deeply involved in a variety of community organizations and is past president of the Northwest Valley Chamber of Commerce in Arizona and an Ohio Chapter of the American Businesswomen's Association. She served on the Board of Directors for a state Chapter of the American Heart Association and as a member of the City of Surprise, Arizona Planning and Zoning Commission.
Experienced in family business personally while growing up in her parent's company, she followed in her parent's footsteps to become the owner/operator of two companies in Arizona. Mary Ann earned her Bachelor of Science in psychology and a Master's in individual and organizational intervention.
Mary Ann enjoys spending time with her husband, gardening, motorcycle riding, competing in shooting competitions.
4447 N Central Expy, 110-317
Dallas, TX 7520
Telluride
127 Double Eagle Drive
Telluride, CO 81435
San Diego
6119 La Granada, Suite C
Rancho Santa Fe, CA 92067
Scottsdale
34522 N Scottsdale Rd.
Scottsdale, AZ 85266
San Antonio
11823 Mill Rock Road
San Antonio, TX 78230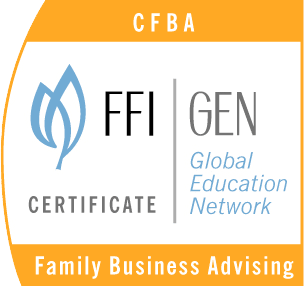 4447 N Central Expy, 110-317
Dallas, TX 75205
3811 Turtle Creek Blvd, #1830
Dallas, TX 75219
(214) 559-3999
Telluride
127 Double Eagle Drive
Telluride, CO 81435
San Diego
6119 La Granada, Suite C
Rancho Santa Fe, CA 92067
Scottsdale
34522 N Scottsdale Rd.
Scottsdale, AZ 85266
San Antonio
11823 Mill Rock Road
San Antonio, TX 78230