James Olan Hutcheson
Founder
James Olan Hutcheson
Founder
James Olan Hutcheson, the esteemed Founder of REGENERATION is a force to be reckoned with in the realm of family business consulting expertise. With an impressive track record spanning over 40 years, Jim possesses unparalleled "hands-on" experience in both managing and consulting family businesses. His resolute dedication to enhancing shareholder value and revolutionizing communication within family enterprises has led him to be known as the most trusted authority in helping family businesses achieve their governance and succession goals.
Having successfully advised over 250 families across diverse industries, Jim's expertise stems from deep experience navigating the most intimate inner workings of family business dynamics – his own family business. Jim's journey began in 1976 when he joined Olan Mills, Inc. as a part-time telemarketer. He rose through the ranks and ultimately served as the President of Olan Mills Studios until 1995 when he made the bold decision to establish REGENERATION. During his tenure at Olan Mills, the organization flourished, expanding to over 15,000 employees and establishing more than 1,000 locations across the United States, Canada, and the United Kingdom. Under Jim's leadership, the company experienced staggering annual growth exceeding 27%.
Beyond his extensive practical experience, Jim has pursued academic excellence. He holds degrees in Psychology, Sociology, an MBA, and a master's in behavioral economics from the prestigious London School of Economics. In recognition of his achievements, Jim was awarded an Honorary Doctorate of Laws. He is an esteemed member of The Family Firm Institute (FFI), where he has served on the board of directors and chaired the annual conference. His peers have honored him with the esteemed title of Fellow, and he has received the Richard Beckhard Practice Award, the highest accolade in the field of family enterprise. Furthermore, Jim's outstanding leadership was acknowledged with the Outstanding Business Leader Award from Northwood University, where he also served as a Trustee and Chairman of the Board of Governors. Jim and his firm, REGENERATION, were recipients of the prestigious Greater Texas Business Ethics Award and were finalists for The North American Business Ethics Award. Throughout his career, Jim has held board positions, served as a director or advisor, in over 45 enterprises, and even assumed the role of interim CEO for three successful companies.
Jim's expertise extends beyond consultancy work. He is a sought-after speaker, and prolific writer, contributing to numerous publications and being featured in over 200 national and international media outlets, including The New York Times, The Wall Street Journal, CNBC, and PBS. Jim has held editorial positions in Nation's Business, Financial Planning, and BusinessWeek.com, and is a contributing editor for Family Business Magazine and Families in Business.
As an accomplished author, Jim has penned two influential books: "Portraits of Success: 9 Keys To Sustaining Value In Any Business" and "The Family Business Road Map To Peace Of Mind." He has also contributed his expertise to the Family Business Magazine's series of handbooks.
When he's not immersed in his work, Jim divides his time between Dallas, Texas, and Telluride, Colorado. He's adventurous – he loves to hike, read, and explore the world. Above all, Jim cherishes his wife, his grandchildren, and his lovable labradoodle, Gracie.
4447 N Central Expy, 110-317
Dallas, TX 7520
Telluride
127 Double Eagle Drive
Telluride, CO 81435
San Diego
6119 La Granada, Suite C
Rancho Santa Fe, CA 92067
Scottsdale
34522 N Scottsdale Rd.
Scottsdale, AZ 85266
San Antonio
11823 Mill Rock Road
San Antonio, TX 78230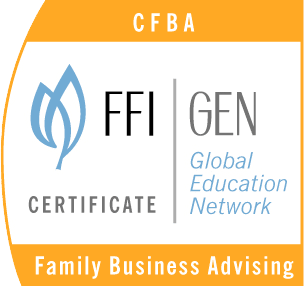 4447 N Central Expy, 110-317
Dallas, TX 75205
3811 Turtle Creek Blvd, #1830
Dallas, TX 75219
(214) 559-3999
Telluride
127 Double Eagle Drive
Telluride, CO 81435
San Diego
6119 La Granada, Suite C
Rancho Santa Fe, CA 92067
Scottsdale
34522 N Scottsdale Rd.
Scottsdale, AZ 85266
San Antonio
11823 Mill Rock Road
San Antonio, TX 78230